FlexSeable Film is an innovative, truly compostable biopolymer material derived from seaweed and other natural, sustainably sourced additives.
Create a flexible seaweed-derived bioplastic film with unique characteristics.
This novel material is also processable on standard industrial equipment such as printing lines, sealing machines and vertical/horizontal fold-fill-seal lines.
Competitive pricing with market bioplastics
8-12 weeks composting in natural environments
No harmful chemicals in manufacturing
Natural, non-chemically modified
No waste in production stream

Applications in Packaging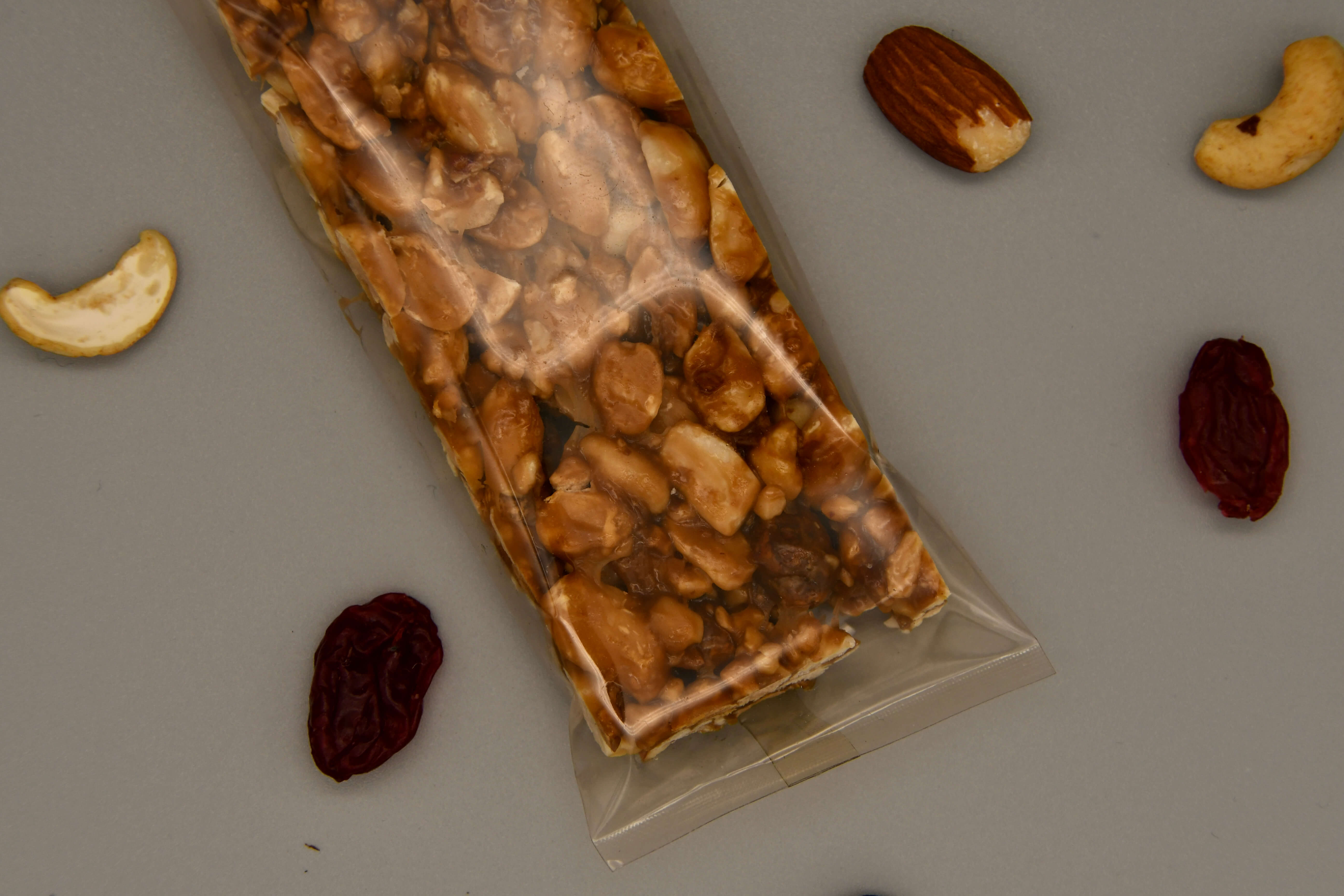 1Food
FlexSea is particularly suitable for the packaging of dry food items such as rice, pasta, grains, biscuits and nuts. If it is dry and traditionally comes in a flexible film packaging, FlexSea is the right alternative!
FlexSea's excellent lipid and oxygen barrier properties combined with tunable water contact angle, will ensure that the contents will remain safe and fresh for up to a year!
PROPERTIES
Highly efficient lipid barrier and oxygen barrier
Appropriate for dry and semi-dry foods
Competitive pricing
Printable and edible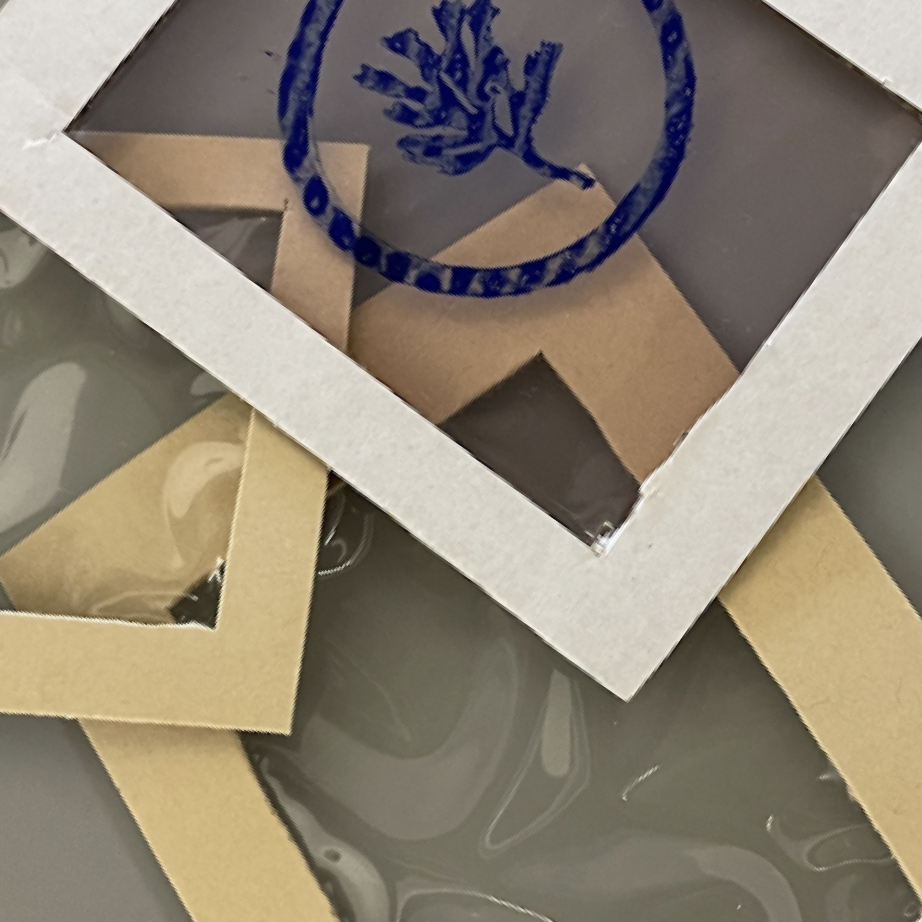 2Windows
FlexSea film is capable of crystal clear transparency, enabling use for windowing applications with high gloss or tunable haziness. This is ideal for windows in cardboard packaging both in food and non-food applications. It reflects not only our technological prowess but also our ethos: being transparent with You.
PROPERTIES
Transparency and haze control
FlexSea based adhesive available. Learn more.
Food and non-food market
Oxygen and lipid barrier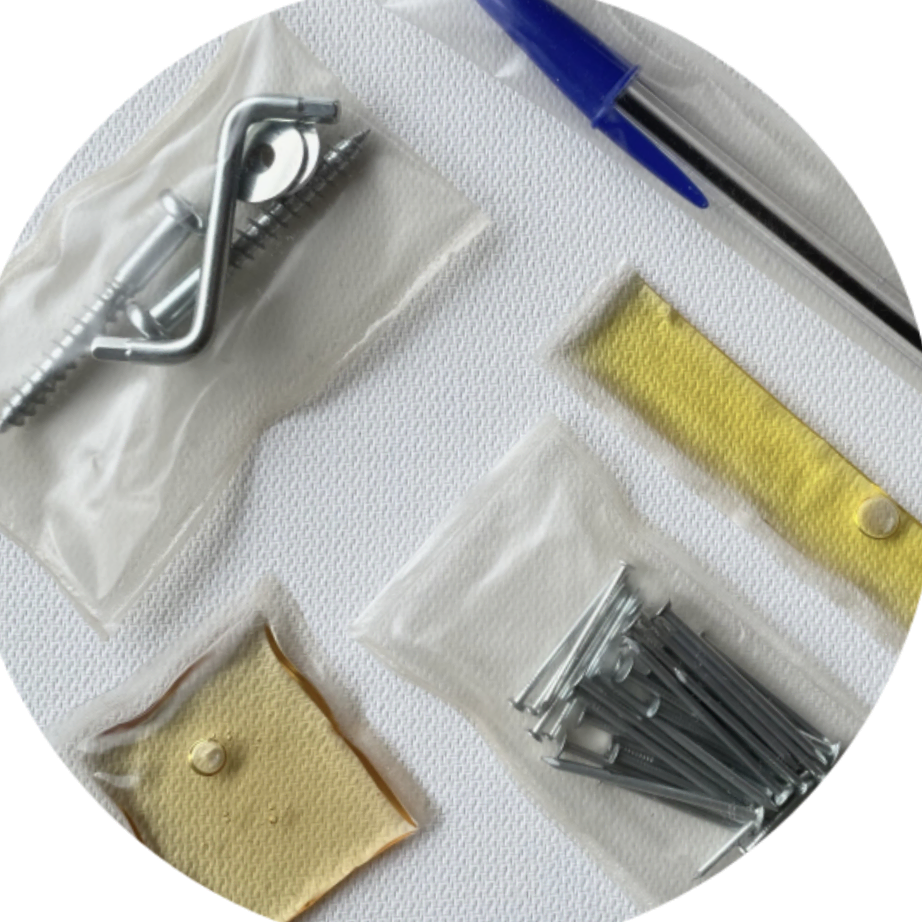 3Non-food - Personal/Home care
FlexSea is an ideal candidate for the emerging market of sustainable anhydrous cosmetics such as soap bars, cosmetic powders and other sustainable dry products. The water content is removed to lower the carbon impact in their transport: that's exactly the FlexSea spirit! This can also be applied to lipid-based products such as face and essential oils, refill pouches or tester sachets.
PROPERTIES
Lipid and oxygen barrier
Customisable to product specifications
Competitive pricing
Transparent and available in a wide range of colours
4Textiles
FlexSea's natural origin is perfect to carry and protect delicate and precious fabrics throughout the journey from manufacturing to the end consumer. Polybags are a huge source of plastic waste so help us reduce that by using FlexSea !
PROPERTIES
Protects fabrics to the highest standards
Customisable to product specifications
Competitive pricing
Flexible and dust proof
FlexTrusion Pellets are industry standard, plug-and-play compounds made from anhydrous mixing of seaweed components and natural ingredients which can be tuned to any form of reprocessing known to industry.
Our current expertise on cast films and injection moulded parts allow large versatility for this novel material. Still based on seaweed polysaccharides and natural fibres, the variety of compounds derived thereof spans from flexible translucent resins to hard rigid ones with the potential for tuning using natural pigments and biomass flakes.
Plug-and-play
Reprocessable masterbatch
Seaweed thermoplastic
Endless possibilities
3D printing compatible

End-Products and Applications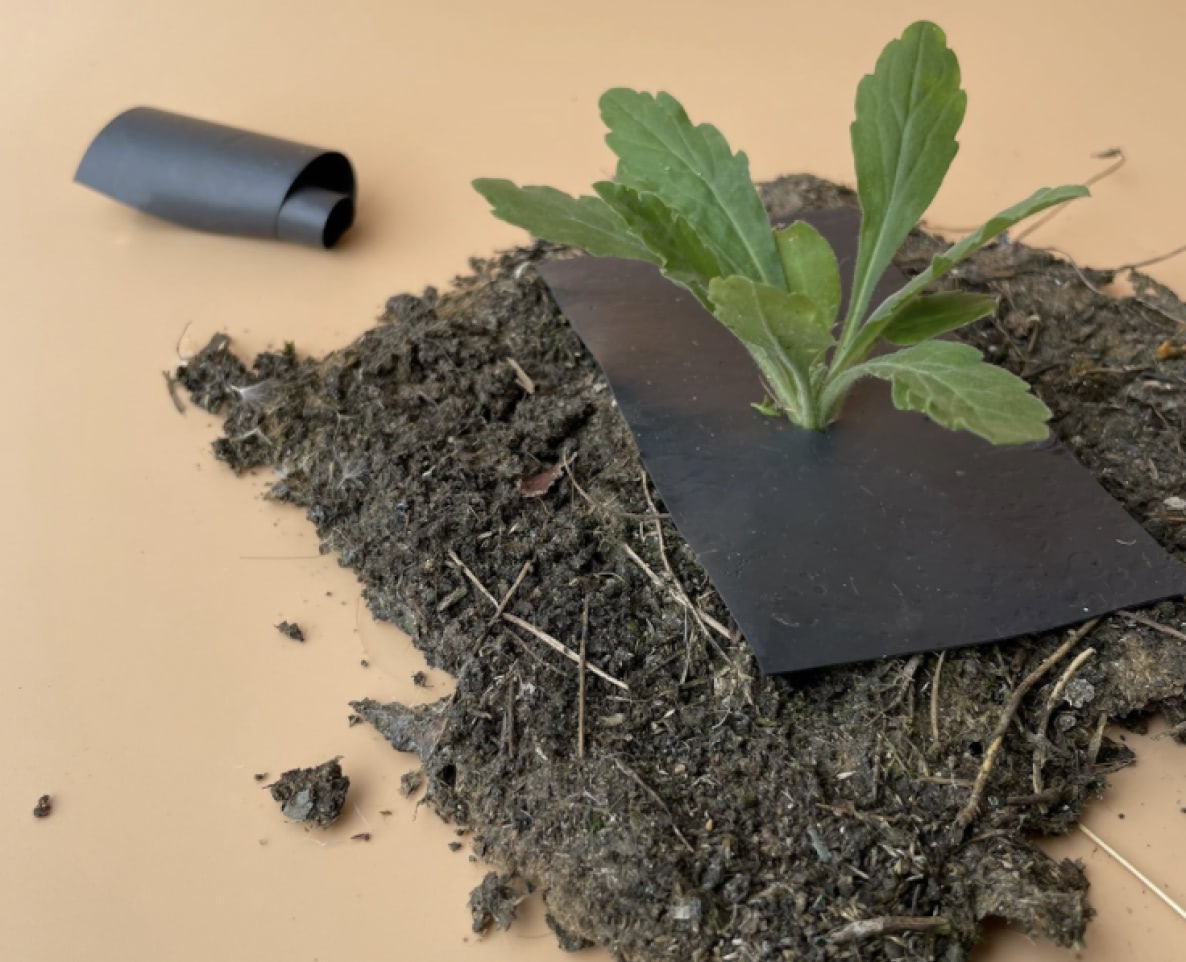 1Cast Films: mulch
Mulch films are typically made out of fossil plastics, which, with time, end up fragmenting in tiny pieces, microplastics which sink and pollute deep water sources contaminating them alongside the lands downstream.
Don't you believe a truly compostable and fertilising alternative would be more pertinent ?
PROPERTIES
Bespoke colour and opacity, with natural pigments
Tuneable thickness and degradation time
Protects land and crops
Good for the soil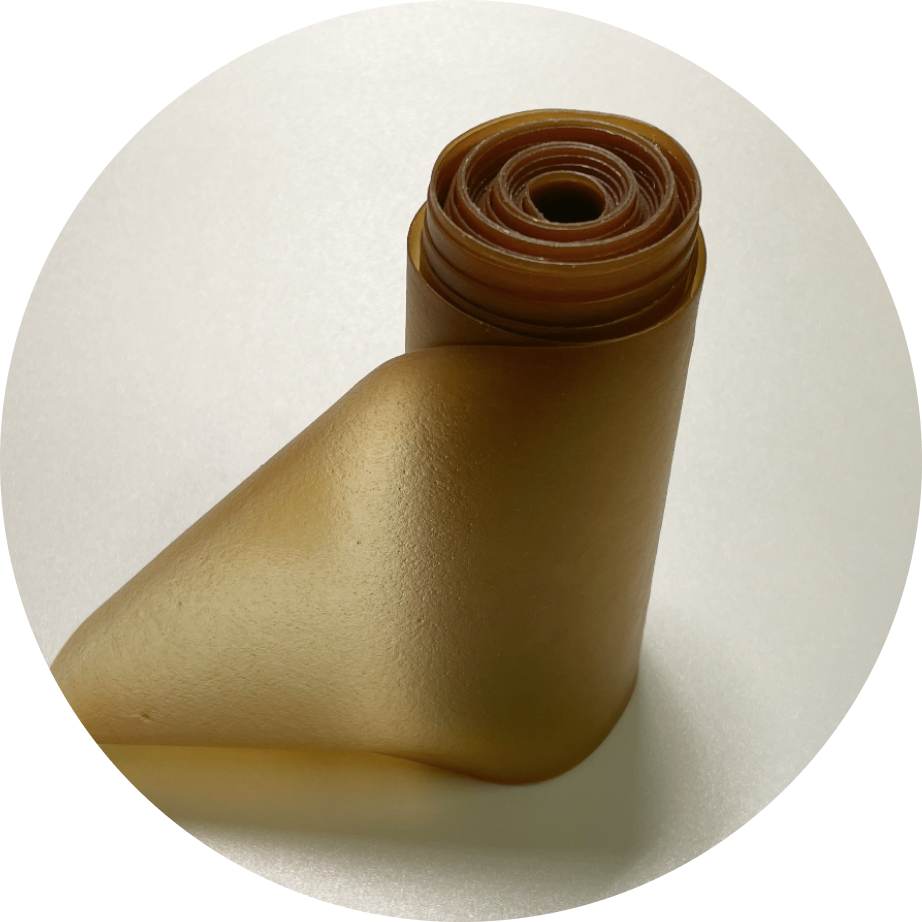 2Cast Films: packaging
Just like our transparent range of films, these resin derived ones can be used for multiple packaging and non packaging applications where high levels of transparency are not needed but high throughput or the use of industry standard thermoplastic equipment is preferred
PROPERTIES
High throughput
Standard thermoplastic equipment
Printable and heat sealable
Thickness control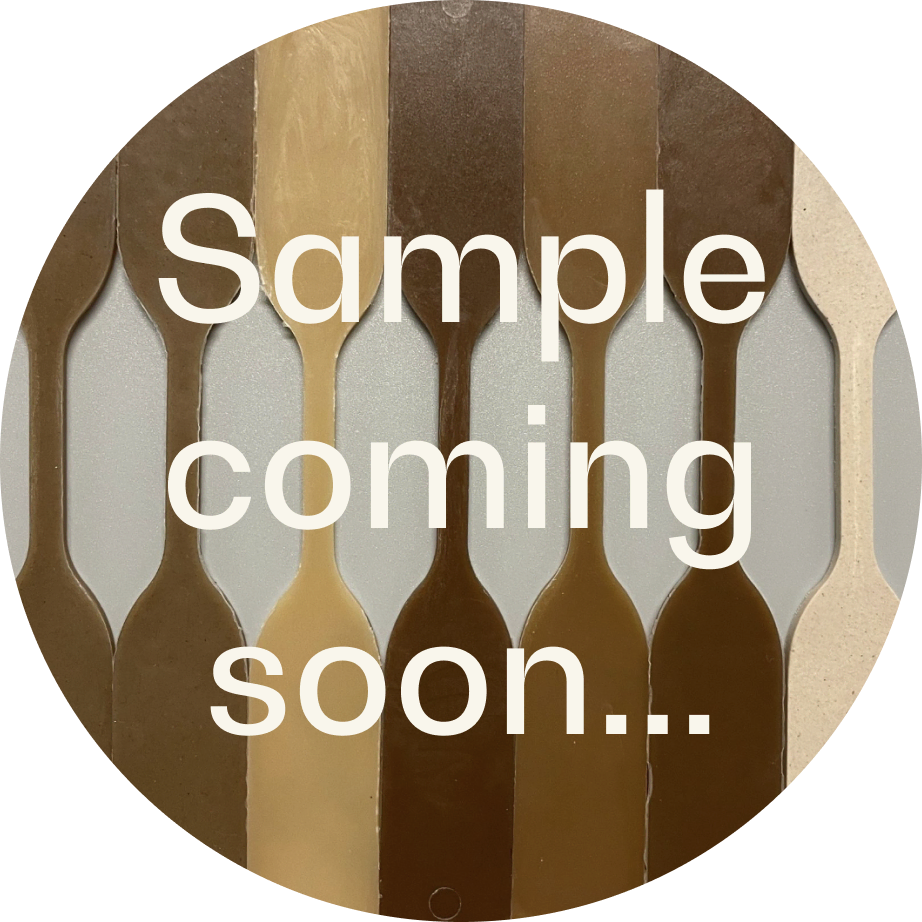 3Injected Parts (eg. cosmetics containers)
Where formulations are regulated for hardness and rigidity, injection moulded  resins can become any solid you want, for instance cosmetic pots for low moisture products such as waxes, oils or bath salts.
PROPERTIES
Premium finish and texture range
Tunable rigidity – semi-rigids
Infinite complex shape possibilities
Flow rate control with compound formulation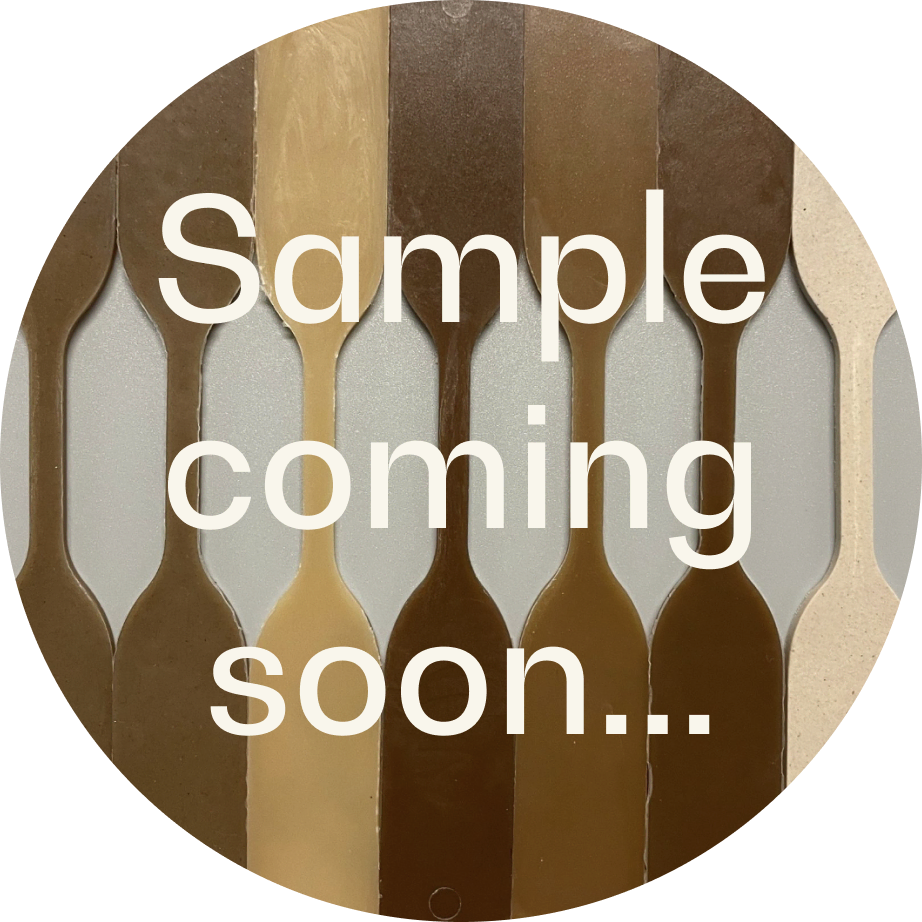 4Injected Parts (eg. medical devices)
A market that we hold dear is medical devices. We have a mission to save the Planet but also Human lives. We combine both by targeting specific items such as gallipots, or inhaler casings to fit the high standards of this industry while alleviating the burden of single use virgin plastics.
PROPERTIES
UV and alcohol sterilisation friendly
Combined planet and human health benefits
Scalable product
Price competitive
Circular Economy is at the core of our Ethos. Not only in its materialistic and capitalistic sense like it can be in the flawed-recycling systems.
We believe in true Natural circularity, where materials come from sustainable sources, and return to the environment after having been utilised to their full potential.
The FlexSea materials hold their plastic-like behaviour form the natural and non-chemically modified polymer chains called polysaccharides (complex sugars) which serve as structural elements in the seaweed cells. However, those do not represent the full algae, they take for between 15 and 60% depending on the species. Once the industry-interesting ones are extracted, what is left behind is the rest of the crop: lipids, proteins, lower-value fibres like cellulose, pigments and more.
The process to complete this extraction are not always the greenest and it is important that this impactful step gets compensated not only by a sustainable use of the polysaccharides in bioplastics, but also by using this 'waste' leftover material. As of today, it is mainly discarded in fields as weak fertilizer or dumped in landfills. It can either come as spent biomass only or as perlite (mineral and oxides) rich filter exudate, which is not compostable and can damage the soils and fields.
FlexSea has developed a holistic scalable byproduct valorisation bioprocess to generate novel biopolymers therefrom.
Combined with other ag-food waste streams, it does not require any costly extraction step. This microbial conversion process is now patent pending and has resulted in the obtention of important grants to complete our feasibility studies and take them to scale.